CS Source - Counter-Strike Source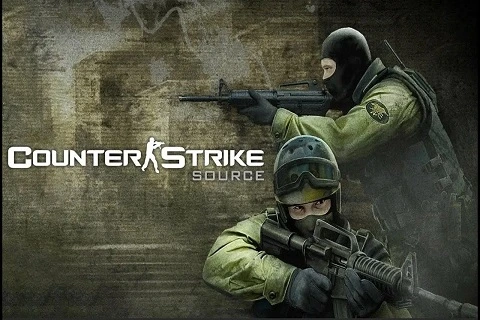 CS Source or Counter-Strike Source is online first-person shooter game by Valve that is part of the popular Counter-Strike game series. This version is made with the new "Source" engine, which is where the name "CS Source" comes from.
Counter-Strike Source realise date was November 1, 2004 and is third game in the series after Counter Strike 1.6 and Counter Strike Condition Zero.
Counter-Strike Source has the same gameplay as its predecessor, it takes place on maps where the battle between two opposite teams is happening: the counter-terrorists and the terrorists. The game scenarios are also the same: defeat the opposing team, defuse and plant bombs, and rescue hostages.
The main difference is that in CS Source there is new visual and technical upgrade. The graphics, physics, animation, and soundtrack have been significantly updated.
The game has improved graphics and added more detailed textures, such as barrels and bottles that you can shoot at.
This game is quite in line with the spirit of the old times, keeping what everyone loves about the Counter-Strike series so much.
The main difference between this game and counter strike 1.6 is that it cs 1.6 has 32 slots max, and in Counter-Strike Source there are 64 slots. I would say more players, more fun. CS Source is a great game. If you love CS 1.6 and CS:GO, this game is a must-play. You can downlod counter-strike source or CS source V34 on Steam.
---