CS:GO Download Free For PC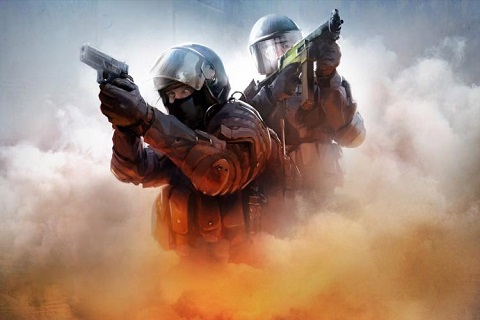 CS:GO is the famous tactical shooter from Valve.Now anyone can download it for free.We will tell you where to download CS:GO for Free.
---
Where to download CS:GO Free ?
You can download CS:GO free on your PC only through Steam.On other playgrounds such as GOG or Origin, CS: GO is not represented. Previously, the game was distributed through the buy to play system, but recently it can be downloaded absolutely free. It is worth noting, however, that Counter-Strike: Global Offensive now has two versions: a free one that provides all the standard gaming features; and the premium one, which has slightly changed the selection of opponents, improved the anti-cheat system and provides additional cosmetic rewards for Prime status. Premium status costs 20 $, and you can also buy it on the game page on Steam. It is noteworthy that game add-ons, the so-called operations, must be purchased separately, regardless of whether you are a regular or Prime player.
CS GO Game Modes
Competitive & Premier Competitive
Casual and Deathmatch
War Games
BWeapons Expert
Danger Zone
Wingman

---

CS:GO Gameplay

CS:GO The game has gained global popularity and taken the lead in esports not because of effective marketing or other tricks, but because of the ideal competitive conditions and their technical implementation. While other shooters have focused on the visuals, Valve has paid maximum attention to the gameplay, although the game's graphics are quite attractive even by today's standards.

The absence of bugs, excellent networking code, carefully tuned hit management and client-server interaction have become what makes GO stand out from other projects. Simply put, Valve has created an ideal platform where all players and teams get equal competitive conditions. This made "counter" the leader in its category, with the most massive community and an average daily online of 1 million players.s.

In CSGO, many game aspects have been improved and significantly improved. This is not surprising, because Global was released 9 years after the release of version 1.6. The new part of the franchise is based on a more advanced engine, significantly surpasses its predecessors in terms of graphics and gameplay features. At the same time, the developers managed to keep the main advantage of Counter-Strike - the perfect balance of weapons and equal conditions for both teams, which provide an equal confrontation.

CS: GO deserved its popularity, first of all, because it is accessible to everyone , the second is the beautiful screens for weapons that every player dreams of getting, the third is improved physics and graphics. In order to start playing multiplayer, you just need to be able to use the mouse and keyboard, then quickly download CS GO through the launcher and run it on your computer.

CS:GO's primary game mode for its casual and competitive queues is bomb defusal. Each round, a team of terrorists must take the bomb and plant it on one of two bomb sites. The team of counter-terrorists are tasked with stopping them from planting, or defusing the bomb after it's planted. If the bomb explodes, or if the terrorists kill all the CTs, then they win the round. If the CTs kill all the terrorists before the bomb is planted, or defuse the bomb after its planted, then they win. A CT can defuse the bomb even if other terrorists are still alive. If the bomb isn't planted and players from both sides are alive at the end of a round, the CTs win that round.

At the beginning of the round, each player has to buy their equipment, consisting of weapons, armor, and grenades. Players can choose between full or half armor, a handful of grenades, and several weapons. Players will earn money each round, and can earn additional money for killing players and fulfilling objectives like planting or defusing the bomb.

History of CS:GO

After the release of Counter Strike 1.6, Valve repeatedly tried to use its developments to create new parts , but neither Condition Zero nor Source were in the spirit of a large number of users, and first of all, this concerns professional players, because they ultimately never switched to the new version, continuing to play 1.6 due to the big difference in mechanics, which seriously upset the balance.

CS:GO released in 2012, but Counter-Strike as a series has been around since 1999, as has its competitive scene. Since the release of CS:GO, the competitive scene has grown from small competitions in conference rooms to global competitions in sold-out arenas. The prizes have increased from a few hundred dollars or a keyboard up to hundreds of thousands of dollars. Pro players earn lucrative salaries on top of prize winnings and represent large esports organizations with global reach.

To date, CS:GO tournaments are held constantly, gathering hundreds of thousands of spectators around the world at the same time at monitors. The prize money of such competitions fluctuate, but the largest tournaments organized by Valve offer players to compete for several million dollars , which is a very impressive amount. Because of this, many people who feel their superiority in shooters often decide to download CS:GO with the desire to become a skilled player and also compete on stage for large prizes. However, do not think that if the CS is easy to learn, it is easy to become a professional.

---