CS 1.6 Windows 11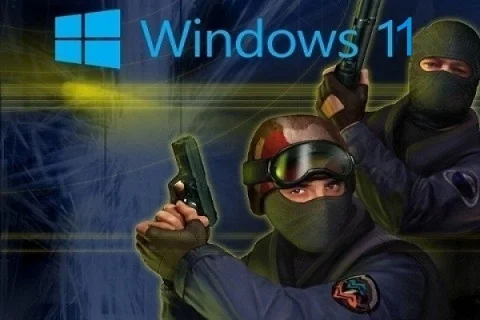 CS 1.6 Windows 11 Download free and full from our website cs16.info. This Counter Strike 1.6 edition is made, tested and 100 % working on Windows 11. Download install and play counter strike 1.6 for windows 11 on your Pc.
In this edition we added client protection, we updated the version to the latest patch and we included the latest cs 1.6 bots for singleplayer gameplay and best servers are added on internet and favorites tab for cs 1.6 online play are included in our edition for windows 11 users.
You can download cs 1.6 windows 11 full game version and run it on your operating microsoft windows 11 system with no problems.The easy and fast way to download is via direct link as setup file or zip from our website cs16.info.
CS 1.6 Windows 11 download will take less then 2 minutes to download and no more then a minute to install.After Valve update for counter strike 1.6 few years ago we simply cannot leave the players without Windows 11 support, so we modify cs 1.6 game version that is now working on windows 11 and everyone is happy about that
---
This version has a CS 1.6 latest bots,best settings, and configuration, protected and clean cs client, best counter strike 1.6 servers, low ping.
Here you can download cs 1.6 for Windows 11 via direct link.
Features
Setup Size- 171 MB.
Classic Edition in English
Classic Player Models
Best counter strike 1.6 settings for windows 11
Original GUI
Best configuration for windows 11 is included
Latest patch v43. v48 is added.
Compatible- Windows 11
---