CS 1.5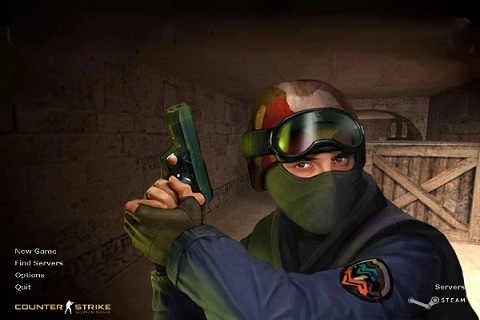 Looking for a site where you can download CS 1.5 ?. You can download counter strike 1.5 retro edition from our website for free.Counter-Strike 1.5 is a great counter strike classic and in 2022 is still played, our updated version of the game will help you return to those wonderful times and feel the atmosphere that we felt when we first took steps in counter-strike.CS 1.5 Release date was on 12 June 2002 and if you are old gamer you will love the classic and legendary counter strike 1.5 that we made to run even od windows 10 just for you. Have Fun
---
Counter Strike 1.5
Even after the release of 1.6, Counter Strike 1.5 remained quite popular and many players preferred the 1.5 version due to its design and familiar interface. Now, however, finding a normal CS 1.5 server is very problematic, so you can only play it with bots.Hurry up to get the whole palette of positive emotions that await you after a long gameplay. It happens that memories of past years often come back, when you could spend days in computer clubs in order to play Counter Strike 1.5 to your heart's content. Now there is no problem to immerse yourself in that atmosphere again, since for this it is enough to download a unique assembly. If you don't want to face only the bots left on the real version 1.5, then welcome to a similar, but still improved build!As mentioned above, the assembly is optimized for any computer runs even on weak pc, so there will be no problems with the game or any freezes even if your hardware leaves much to be desired. The old CS 1.5 is perfect for training and getting your hands on this amazing game. The accessible game with bots makes training more enjoyable. And in the online game, you will definitely reach the heights, as our own configuration is inserted into the assembly, which will allow you to play better and better, sending opponents one by one to a knockout.Counter-Strike Retro 1.5 Edition will help you return to those wonderful times and feel the atmosphere that we felt when we first started playing counter-strike.
---
Is it worth to Download CS 1.5 on PC ?
CS 1.5 full edition with bots and servers is worth downloading because then it will be able to transfer the gamer to the distant 90s. In it you can see the same weapons, design and models that are inherent in CS 1.5. Why was it created? The main reason is to allow gaming "old-timers" to once again plunge into the atmosphere of childhood and gaming clubs, feeling pleasant moments of nostalgia.CS 1.5 differed in many ways from its more recent version. This affected not only the background image, but even the graphics and HUD, the quality of which only improved over time. Their classic look can be seen in the assembly, which will show what the counter was like at one of the peaks of its popularity, when many online servers could be packed to capacity.To download CS 1.5 , you do not need a powerful Internet connection - the assembly weighs very little and installs almost instantly. This is another reason to touch the classics again.
Counter Strike 1.5 PC System Requirements
OS: Windows 10
CPU: 800 MHz
RAM: 256 MB
GPU: Any video card with 64 MB of VRAM or higher.
HDD: 200 MB

---