Counter-Strike 1.6 XTCS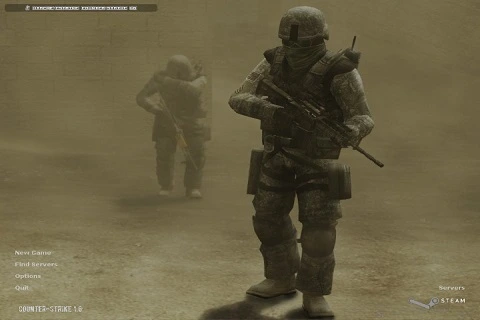 Counter-Strike 1.6 XTCS is one of the most popular game client versions for Counter-Strike 1.6.The XTCS team with Valve Software back in 2006 launched a new version of counter-strike 1.6,using the Half Life 1 engine.
This version comes with a lot of features, including a new HD graphics engine, improved sounds, improved textures, HD player models, advanced game menu interactivity, and sprites. On any server or locally with bots, you can play at a high frame rate and without lag. Counter-Strike 1.6 XTCS is a more realistic version of the classic game and has been modified to work even on low-end PCs..
This CS 1.6 XTCS Final Version is also known as Counter-Strike 1.6 Xtreme Final Version. This assembly of CS 1.6 is completely in English, and the original voice acting of the radio commands of the players is preserved, so you do not have to download the localization. The shooting sounds remain classic, the game configuration is set up for excellent shooting, and no new commands need to be loaded, but some cvars can be changed if desired.
You can play offline with bots or online on servers.This version come with protection and updater for your cs client.
The latest version of the counter strike 1.6 xtc game is optimized for low end pc so you wont have problem with lag and low fps.
It has a new gui with two solders in the backround in desert and new game menu and counter strike 1.6 logo.
CS 1.6 xtcs final realise is one of the most popular version of the counter strike 1.6 online shooter.
Download Counter-Strike 1.6 XTCS from our website via direct link and have fun
File size is 182 MB.
---