Games Like Counter-Strike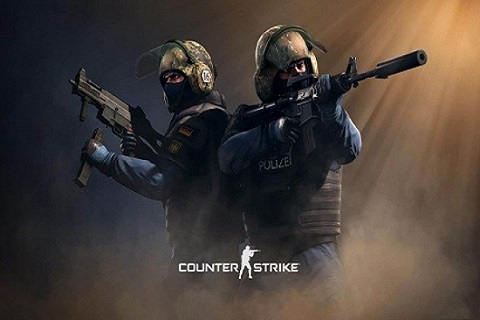 Looking for games like Counter-Strike? You are in the right place! Here's a list of games similar to Counter-Strike either in the gameplay or in the visual style. If you like Counter-Strike, then try these games too.
---
Half Life
Half-Life is a legendary adventure first-person shooter. You have to try on the role of a silent researcher named Gordon Freeman. The game takes place in the giant top-secret research complex Black Mesa, which is located in the bowels of a mountain located in the US state of New Mexico. Freeman was among the survivors of a terrible catastrophe that distorted the appearance of the research center beyond recognition. Due to the cascading resonance, a portal storm has begun, which is a random opening and closing of portals between Earth and the world of Zen. Alien creatures began to teleport to Black Mesa, behaving extremely aggressively. In this situation, Dr. Eli Vance asks Gordon to get to the surface and call for help.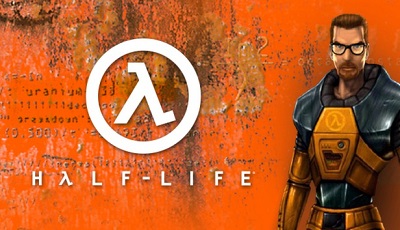 ---
Urban Terror
Urban Terror is a free multiplayer first-person shooter game from the house of FrozenSand. Noted to be a 'Hollywood tactical shooter,' the game incorporates the ioquake3-code and hence does not require the Quake III Arena anymore. The current game version that's doing its rounds is 4.1.1 and goes by the motto, 'fun over realism.' Why this particular slogan, you may ask? Well, players can perform superhuman feats such as the ability to speed through the in-game environment and still keep moving even after being hit numerous times.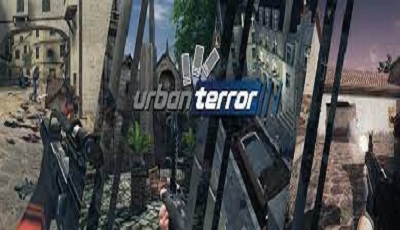 ---
Overwatch
Overwatch is an excellent mix of design, artistry, and gameplay. The game is based on a 6v6 multiplayer, objective-based gameplay with many goodies and characters to choose from. Unlike traditional shooter games like Counter Strike, this game broadens the traditional skill set. Overwatch does not value someone with just the perfect aim that hits the bullseye every time, or someone with perfect strategy. This game equalizes the worth of all these skills, and this translates into a beautiful multiplayer game. It also has a suite of different characters, each with individual skills with no two characters being the same.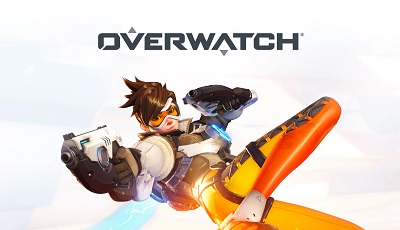 ---
Left 4 Dead 2
Left 4 Dead 2 is the sequel to Left 4 Dead and is overall a much better and complete game than the first one. Left 4 Dead 2 features five full and more interactive campaigns, several tweaks and settings to tinker with, more modes, and overall, it is something the first one could not be. The game focuses on team style combat against the infected. The game is set in a zombie apocalypse, where a group of people must work together and survive. The game forces you to work together to beat the opponents. All the team members need to be in constant contact with each other, notifying everyone about every movement.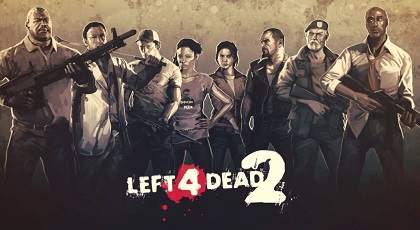 ---
Tom Clancy's Rainbow Six Siege
Rainbow six siege is an attack vs. defense shooter game. The aim is simple, blow holes in your opponents. Chaos and destruction have no limit in this game; with powerful guns and gadgets to detect your opponent's presence, blasting through walls is nothing but pure thrill. This might sound like that no strategy is needed, but that's not the case. The game requires tactics to win.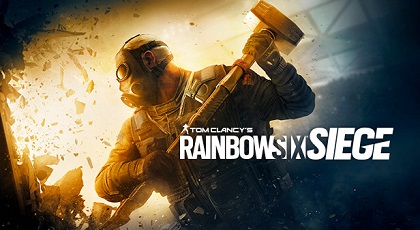 ---
Call of Duty
Call of Duty is a first-person and third-person shooter series by Infinity Ward. The earlier games in the series are set primarily in World War II; later games have been set in modern times, beginning with Modern Warfare.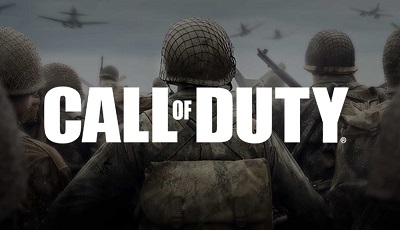 ---
Halo
Halo is a science fiction, first-person shooter video game series, that centers on an interstellar war between humanity and a theocratic alliance of aliens known as the Covenant.
Represent entire series of Halo games including Halo: Combat Evolved, Halo 2, Halo 3, Halo 3: ODST, Halo: Reach, Halo 4, Halo 5: Guardians, Halo: The Master Chief Collection, Halo Infinite.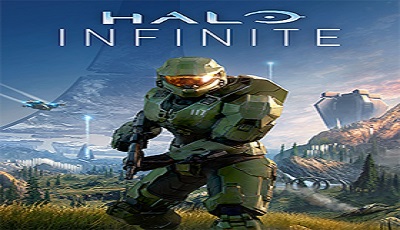 ---
CrossFire
Cross Fire is a free online first-person shooter featuring persistent rankings and five game modes – including the exclusive stealth-action Ghost Mode..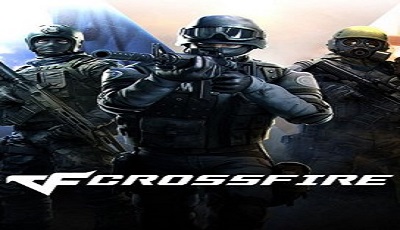 ---
Valorant
Valorant is a tactical shooting game involving two teams with 5 players in each team. Every player can sign in and play remotely from anywhere in the world. Every game has 25 rounds and the team that wins 13 of them first wins the game. Players can choose their in-game characters called agents at the start of the game.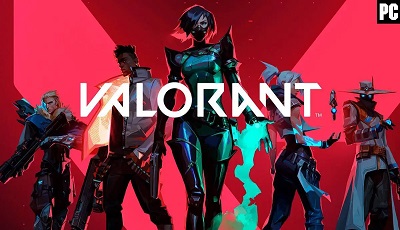 ---
Day of Defeat: Source
Day of Defeat: Source is a Military-themed, First-person Shooter, and Team-based Multiplayer video game created and published by Valve Corporation. The game takes place in the World-War II-themed world, the Europe in 1944 and is a remake of Day of Defeat. It revolves around between two factions such as the United States Army and the German Wehrmacht and introduces six different character classes to select and play. The main objective of the player to choose his faction and character to get into the world where he can encounter lots of players all over the world, create his alliance with other players and can battle against each other in different modes using military equipment, weapons and vehicles...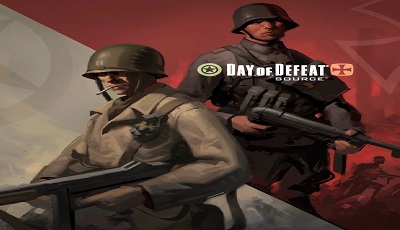 ---
Team Fortress 2
Team Fortress 2 is a wonderfully engaging Single and Multiplayer FPS video game by Valve Corporation that allows you to join one of the two mercenary teams, select your character from 9 main classes (Scouts, Soldiers, Pyro, Demomen, Heavy, Engineer, Medic, Sniper and Spy) and battle against the enemies by using state of the art weaponry and tactics. The objective of the game is to protect the company assets owned by two brothers who are in conflict with one another and they have hired a number of mercenaries to eliminate the other side and to seize control of the company. You can select any side and act accordingly in order to eliminate your enemies and win the epic combats. Team Fortress 2 offers wonderfully engaging game modes such as Capture the Flag, King of the Hill, Deathmatch, team Deathmatch etc. and allows you to use different weapons and tactics to kill the enemies.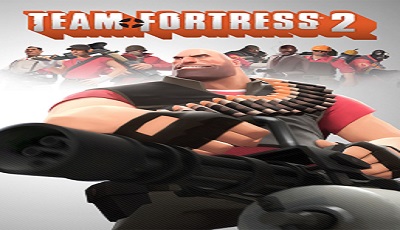 ---
Arma 3
Arma 3 is an Adventure, Military, Simulation, Single-player, and Multiplayer video game developed by Bohemia Interactive for Windows. Throughout the gameplay, the player takes on the role of a military commander, who has to deploy the winning skills and outlast the opponents. While exploring the world, the player views the environment from the first-person perspective..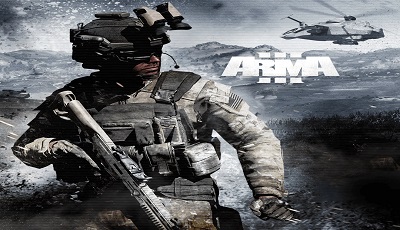 ---
HalfLife 2: Deathmatch
HalfLife 2: Deathmatch is an Action filled FPS and MMO video game by Valve Corporation. The game lets you be part of the game-play by choosing sides (Red or Blue Team) and weapons of your choice. Half-Life 2: Deathmatch is a Multiplayer game, so it allows you take part in Team Deathmatch and kill the enemies by the help of your team mates. In Deathmatch you act alone and your only objective is to kill other online challengers and earn experience points, but in Team Deathmatch you can be part of a team (Rebels or Combine) and your objective is to kill enemy team members. Missions like Capturing the Flag, Deathmatch, Team Deathmatch etc are all packed with blasting action and are a great source to enjoy the game.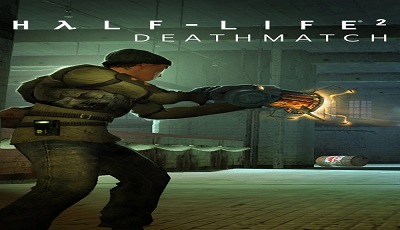 ---
Brink
Brink is a FPS (First Person Shooter), Single and Multiplayer video game developed by Splash Damage. The game takes place in the year 2045 and the story revolves around the ongoing conflict between two factions (The Resistance and Ark Security) over the possession of the floating and Utopian City The Ark. This thrilling FPS video game lets you choose a character from the four given classes (Soldiers, Engineers, Medics and Operatives) and put on show, your best shooting and parkour skills.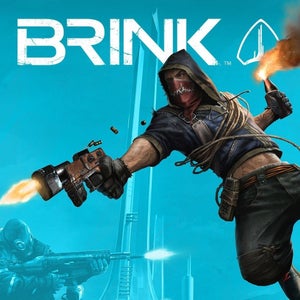 ---
Battlefield
Battlefield Game Series, co-developed by EA Digital Illusions CE and Visceral Games, published by Electronic Arts is a war based First Person Shooter (FPS) video game series created for PC (Microsoft Windows), Mac OS X, PlayStation 2, PlayStation 3, Xbox One and Xbox 360. The whole game series is a super thrilling and action packed fusion of greater world maps, Team and vehicular warfare and first person shooter gaming. Battlefield game series and its been played by over 50 million players worldwide and is still pacing on its way to the limitless path of development. With 11 main games and 12 expansion packs, this game series is an amazing one to play and get entertained.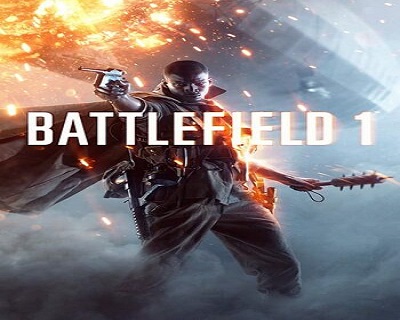 ---
PayDay 2
PayDay 2 is First-person Shooter, Tactical Co-operative Multiplayer and Stealth video game. Game kicks off after the events of its predecessor PayDay and introduces a New Gang of Washington D.C. The game allows you to be a member of that Gang and go heisting banks, robbing Jewelry Shops, stealing Cars, Distributing Narcotics and stealing whatever you want in Washington D.C. along with 2 AI players or team up with friends and enjoy amazing Co-Operative Multiplayer gaming. With an Action-packed game-play and all the super thriller nature, PayDay 2 is a blast. If you love playing games like PayDay 2, the following Action-packed titles would definitely be of your great interest. Lets have a look at some of the best alternatives to PayDay 2.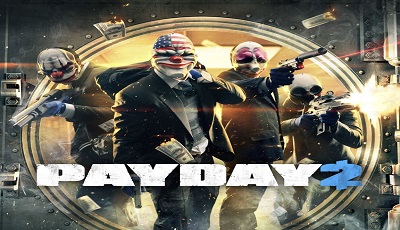 ---